Help to Buy
The Government introduced the Help to Buy initiative in order to assist with making a house purchase more affordable. There are two types of Help to Buy products, The Help to Buy Equity Loan and the Help to Buy ISA.
Help to Buy Equity Loan
This is effectively a Loan for up to 20% of the purchase price which is secured against the property as a second mortgage. The loan is interest free for a period of 5 years. If you do not repay the loan at the end of the 5 year period, you will start making loan repayments, just like you do on your mortgage.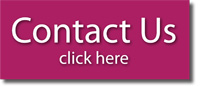 The important factor to note here is that when you come to sell your property, you must pay the help to loan back at 20% of the market value at the time of that sale (not the amount that you borrowed). This is something which you must consider when assessing affordability if you are selling the property and purchasing another property.
There are certain criteria that need to be met to apply for a Help to Buy Equity Loan.
The Property must be a new build property.
You must be moving into the property
The property you are purchasing cannot be valued at more than £600,000 in England and £300,000 in Wales.
Please see the Government's website for more information regarding the scheme.
Help to Buy ISA
The help to buy ISA bonus is only available to first time buyers.
With this scheme, you save money in a specific Help to Buy ISA. You can open the ISA with up to £1,200.00. You can then pay up to £200.00 a month into the ISA. When you are ready to buy a property, you close the ISA and your conveyancer can apply for a bonus on the money saved. The Government will pay a 25% bonus. The bonus can only be used towards the purchase of a property and cannot be used for any other purpose. The other thing to note is that the Help to Buy ISA bonus can only be used towards property purchases with up to a value of £450,000 in London and £250,000 anywhere else in the Country. It does not have to be a new property you are purchasing, like it is with the Help to Buy Equity Loan.
For more information regarding Help to Buy ISAs please see the Government website or speak to your Bank or Building Society.
Whichever of the schemes you're using, Palmers Solicitors has the expertise to deal with the matter for you.
For any further information, or for a quotation, please contact a member of the conveyancing team, who will be pleased to assist you.