Commercial Property
Palmers Solicitors Bedford Limited, trading as Palmers Solicitors have a very experienced team of solicitors dealing with all aspects of Commercial Property transactions.
Whether acting for buyer or seller; landlord or tenant we pride ourselves in understanding the need of the client.
Commercial Property transactions can be complicated and involve many technical documents.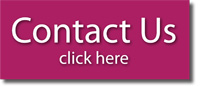 Whilst we always maintain our client's interests are paramount we can appreciate that the commercial reality is often the parties' priority is to conclude the transaction as quickly as possible.
We have acted, over the years, for major national companies, small and medium enterprises and individual clients.
We can assist with:
Sales of commercial property
Purchase of commercial property
Acting for landlords granting leases
Acting for tenants taking leases
Licences to assign leases; to sub-let leases and for alterations to commercial premises subject to lease
Lease renewals
Transaction financing
Please contact us for more information.