Property Disputes
The disputes team here at Palmers is headed by an experienced solicitor, who was previously a Deputy District Judge. We will provide advice and support to our commercial clients and the individual through a wide range of disputes.
We act for both Claimant and Defendant and are always prepared to discuss and explore your options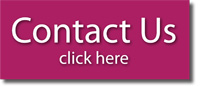 available for early resolution and settlement to limit your exposure to costly and time consuming litigation and in addition to limit the impact on your business.
We act for both Landlord and Tenant, commercial and private in all aspects of rent recovery and possession proceedings.
We also act for the disinherited in claims against the estate of a family member.
We can assist with the following:
Lease renewals under the Landlord and Tenant Act 1954
Terminating a lease
Recovering rent/repossession
Dilapidations/repairs
Debt recovery
Breach of contract
Property/building disputes
Partnership/shareholder disputes
Defending bankruptcy proceedings at the High Court
Contested probate
Claims under the Inheritance (Provision for Family and Dependants) Act 1975
Boundary disputes
For further information please contact us.