Selling a Property
Whether you are selling an investment property, moving into a rental property or selling your property to purchase another home, Palmers can assist you throughout.

We can deal with sales anywhere in England and Wales and any type of residential property, such as freehold, leasehold and shared ownership properties.
From instruction through to completion, we understand that it can be stressful and our experienced conveyancing team will endeavour to make the process as smooth as possible.
When selling a property, it is important to provide as much information as you can at the outset of the transaction. Upon instruction, you will be asked to complete a set of standard property information forms. These forms provide information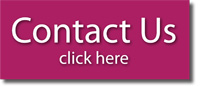 regarding matters such as works which you have undertaken at the property, service suppliers, boundary maintenance and more. You will be required to provide us with the certificates and guarantees for all works which you have had undertaken. If you do not have these documents, it can delay the process, but do not worry as we are here to be able to assist and advise on the matters.
If you are selling a Leasehold property, we will require the details of the Landlord and or Management Company so that we can contact them to obtain a "Management Pack". This pack contains information which a buyers' solicitor will insist upon receiving prior to exchange of Contracts. There is usually a cost for supplying the Management Pack. The cost does vary from one Landlord/Managing Agent to another. Unfortunately, we will not be aware of the cost until we have approached them to request the pack. It would be advisable for you to contact your Landlord/Managing agent to ascertain the cost so that you can factor this into your costs. It is also worth noting that it is a requirement of many Leasehold transactions that you give notice of the sale to the Landlord/Managing Agents prior to selling the property. Please read through your Lease to ensure that you comply with any obligations.
If you are selling a probate property, we will require the original or office copy of the Grant of Probate from you as early in the transaction as possible. If you have not received or applied for the Grant of Probate, it could delay your transaction. If this is the case, contact us immediately for help.
If you have any queries at all regarding the sale process or would like a quotation, please feel free to contact a member of our team.
To request a conveyancing quote online please click on one of the buttons below and complete our online quote form.