Wills, Probate, LPAs and Trusts
Here at Palmers we have specialist solicitors who can help you to ensure that your assets are passed on to those you wish in the most effective manner possible.
We can advise you on what should be included in your will, how to minimise any Inheritance tax liability as well as preparing for any eventualities in your future by making a Lasting Power of Attorney.
We also have expertise and experience in helping you deal with the finances and affairs of a loved one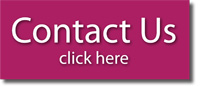 in the unfortunate event that they are no longer able to deal with things themselves.
In addition, our solicitors can also help you to deal with the estate of a loved one who has passed away. Each estate is different and can vary in size and complexity. We can give you as much or as little assistance as you require, from simply applying for grant of probate to dealing with complex estates involving the payment of taxes and the distribution of assets.
David Walker is head of the private client team. We also have two consultant solicitors working in the department. Our private client solicitors are supported by Nicola, Vicky, Jane and Caroline who are all highly experienced.
Please click here for details of our pricing information for Probate matters and the services included
Contact us for a consultation or see our web pages for more details on any of the following topics.