Transfers of Equity
When a property is held in one name or more than one name and you wish to transfer the property into other names (not by sale of the property) this is known a Transfer of Equity.
Palmers Solicitors have the expertise to deal with these matters on your behalf.
Whether the property is being transferred from joint to sole name, sole to joint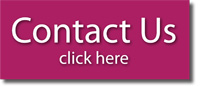 names or joint names to different joint owners, it is important that you are given the correct advice to ensure that you do not experience any difficulties regarding the legal position following completion. Every transaction is different and has different requirements which is why it is advisable to obtain this expert advice.
If you have a mortgage on the property, you will need to obtain the consent of the mortgage company to the Transfer, or re-mortgage the property with a new lender. Either way, we will not be able to progress the transaction until your applications have been complete and the funding position is in order.
If the property is leasehold, it will be necessary to obtain the requirements of your landlord prior to completing the Transfer. They may charge a fee for providing their consent to the Transfer. If you pay an estate charge, the company may have placed a restriction on the title where we need to obtain their consent to the transfer; again, they may make a charge for providing this consent.
If you have any queries regarding the process or would like a quotation, please feel free to contact us.