Declaration of Trust / Co-Ownership
When two or more people purchase a property, transfer a property or are gifted a property it is necessary for them to consider how to hold their financial interests in the property. The options are:-
A. Joint Tenants – if you decide upon this option, then upon the death of one owner, the ownership of property automatically transfers to the remaining owner.
B. Tenants in Common in equal shares – if you decide upon this option, you each own a of a 50% share of the financial interest in the property. You would need to make a provision in your Will as to who you wish to benefit from your share upon your death. Our wills and probate department can advise further on this.
C. Tenants in Common in unequal shares – if you decide upon this option, then we can record the shares each party holds in the transfer, or prepare a supplemental Declaration of Trust (see below).
If the initial contribution to the property is unequal from each of the parties, or they wish to have unequal shares in the property it may be appropriate for a Declaration of Trust to be prepared.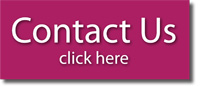 The Declaration of Trust enable the parties to:-
have a legal document which confirms the actual proportions in which the parties hold the shares in the property
confirm the actual amounts originally contributed to the purchase/transfer either as figure or a percentage
confirm the proportions/amounts to be repaid to each party when the property is sold
Declarations of Trust are often referred to as Declarations of Equitable/Beneficial Interests.
If you have any queries regarding the process or would like a quotation, please feel free to contact a member of our team.