Land Development
Palmers Solicitors Bedford Limited, trading as Palmers Solicitors have a very experienced team of solicitors dealing with all aspect of land development transactions.
We understand the need of a Land Developer to see the transaction completed as quickly as possible with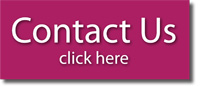 all necessary safe guards in place.
We understand that for a Land Owner the sale of the Land will be one of the most important transactions you do, needing to be conducted carefully and diligently throughout the process.
We have acted, over the years, for a variety of Land Developers and Land Owners, including many farmers.
We can assist with:
Sale and Purchase of land;
Option Agreements;
Promotion Agreements;
Pre-emption Agreements;
Overage Provisions;
Collaboration Agreements;
Planning and Statutory Agreements;
Acting for banks and private funders in relation to land development finance.
For further information please contact us.