Shared ownership of property
Whether you are selling or purchasing a shared ownership property, Palmers can assist you throughout.
We can deal with transactions of this nature anywhere in England and Wales.
A shared ownership property is a type of affordable housing. In these transactions, you purchase a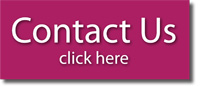 proportion of the property (say 50%) and the other part is owned by someone else such as a Housing Association. You then pay rent to the Housing Association on the remaining share. There are certain criteria which you must meet in order to be eligible for Shared Ownership properties. Please contact your Local Housing Association or the Government website for details of the criteria.
Sometimes, it is possible for you to purchase further shares in the property in stages. This is known as staircasing. The Lease will state when and how much you can staircase by.
When selling a Shared Ownership property, you must first of all offer the property back for sale to the Housing Association. If they do not want to purchase it, then you can sell it on the open market. It is important to ensure that you follow the terms of the Lease with regard to selling a shared ownership property. Failure to do so, could delay your sale or prevent it from completing.
Purchasing a shared ownership property is different from purchasing a standard freehold or leasehold property. It is therefore important to instruct a solicitor or conveyancer who has experience in dealing with this type of transaction.
If you have any queries regarding the process or would like a quotation, please feel free to contact a member of our team.